It is the logical continuation, addressing more complex rhythms and coordinations in all styles of music, as well as original transpositions of Cuban, Brazilian (batucada) and Mandingo (djembe, dununs, etc.) traditional percussions.
FREE SHIPPING
Posting as soon as possible (usually the same day for a receipt of the payment and order in the morning) in Colissimo for France (indicative delay of routing : + two days), by French Post ("La Poste") . For other countries: sending by "books international" by the French Post (delivery time varies depending on destination, see more information on the website www.laposte.fr). Examples: for the United States: 4 days, for the United Kingdom: 2 days.
REVIEWS & SUPPORTS: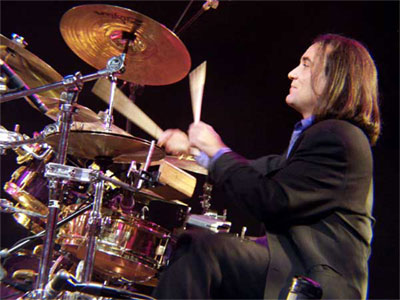 "Marc De Douvan has managed to compile, ensemble in a very pedagogical way and assimilate an amount of information that are vital for the drummer of today! The study of many different styles, epochs and an array of technical and coordination exercises are the gifts of these books...I definitely recommend them to all of us, beginners, medium and advanced players..."
(has played with Michel Camilo, Roy hargrove, Paquito d'Rivera, Kip Hanrahan, Carlos Santana, John Patitucci, Tito Puente, Gonzalo Rubalcaba, Steve Turre, David Sanchez, Anthony Jackson, Victor Mendoza, Chucho Valdez, Robby Ameen, Orlando Poleo Michael Brecker ... received five Grammy Awards, regularly gives master classes at Berklee College of Music in Boston, Drummer's Collective in New York, PIT (Percussion Institute of Technology) in Los Angeles to London Drumtech , etc ... author of the method "Conversations in clave" which deals with the Afro-Cuban rhythms for drumset; to learn more, see a biography of El Negro on my website in the section "Great drummers")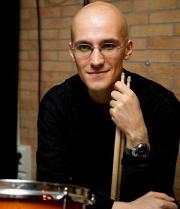 "(...) If the methods are usually quite stingy with words that of Marc De Douvan are rich of texts and very documented about history of rhythm, drummers and styles. (...) Both books are really thick and contain phrases from the most basic to the most complex. To discover."
"We must salute the work of Marc Douvan in this production. (...) If the idea of the method (" First Steps ") is to discover different styles starting from simple examples to get to the most complex by groups of about six phrases, the contract is completed (...) The second volume entitled "Return To The Sources" is dedicated to rudiments with an impressive number of exercises in a variety of fingering (...) The Afro- Cuban rhythms are extensively covered in it. This highly documented work is no lacking of interest (...)"
Claude Bonzon, excerpts from an article devoted to the publication of Marc De Douvan methods in No. 26 of the biannual PERCUSSION review of the French Association for the Percussion (AFPercu).
"In this second edition, revised and updated, the French drummer Marc De Douvan offers a method dedicated to both beginners and intermediate level musicians. The first edition of 2008, "Premiers pas", was only available in French, but now, thanks to the English translation, "First Steps" becomes accessible to a wider audience. In the 224 pages of the book (no CD included) are tackled issues such as rhythmic theory, the basic phrases for each style, exercises for developing independence, variations of the bass drum in rock style , basic rock fills, basic improvisation in jazz style, basic rudiments of military-type, exercises on the stick control, the approach of the performance and composition of the solos. All exercises are written in a logical and progressive manner, to enable the full acquisition of each theme, with more than 100 biographies (very short) about so many historical drummers spread between the different didactic sections of the book. To give an idea, there are more than three hundred examples of fills in rock style and more than a hundred typical jazz fills. To facilitate the progressivness in learning, all patterns were divided into five levels of difficulty (represented graphically by a series of five stars), in order to learn at first the least developed patterns and then get to the more difficult through a logical and graded path. An excellent work."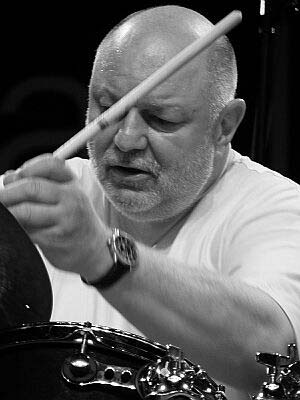 "The educational work of Marc allows to open many doors for the practice of the drumset. The exercises are numerous but carefully selected and address all the difficulties that the drummer will encounter in his career development. I recommend these methods for drummers of all styles."
DANIEL HUMAIR (has played with Michel Portal, Henri Texier, Martial Solal, Louis Sclavis, Chet Baker, Dexter Gordon, Dave Liebman, Gato Barbieri, Marc Ducret, ..., has received several Victoires de la Musique, the Grand Prix du Jazz of the SACEM, Charlie Parker Prize of the Académie du Disque, Prize In Honorem of the Academy Charles Cros, is an Officer of Arts and Letters, regular speaker at the Conservatoire National Supérieur de Musique de Paris and author of the instructional DVD "La Batterie Jazz")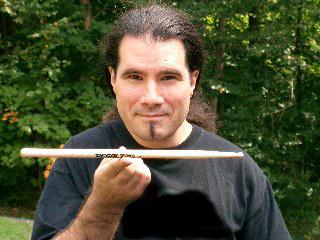 "The basis of learning is to know the history. Marc's work is remarkable about this subject. Marc learns us the dates and names of drummers more or less forgotten but who really marked our instrument. I use these methods to teach to my students because they are very easy to understand, very gradual and very interesting about the different styles of music played around the world. Theory is also effectively explained, very convenient to understand the rhythm and reading functioning for musicians. These methods are the bible for drummers and I recommend them to everyone. Today, I think it is inevitable to work and teach with them. All drummers must thank the fabulous work of Marc De Douvan."
THIERRY ARPINO (has played with Essouna, Sylvain Luc, Manu Dibango, Larry Coryell, Grand Baton, Jean-Luc Ponty, Bill Evans, Chico Buarque, Blues Brothers, ..., graduate from Berklee College of Music in Boston)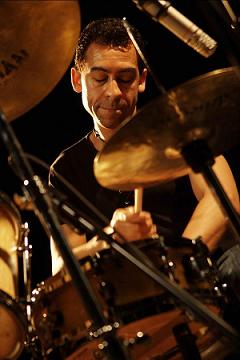 "The two books of Marc De Douvan "First Steps" and "Return To The Sources" are two inexhaustible sources of development of our beloved instrument: the drumset."First Steps" is a complete method for beginners, which adopts different styles of music quoting reference drummers. I am proud to be named. "Return To The Sources" is the technical work necessary to progress behind our instrument. A remarkable work done by Marc de Douvan. Bravo!"
JEAN PHILIPPE FANFANT (has played with Kassav, Toure Kunda, Philippe Lavil, Laurent Voulzy, Maxime Le Forestier, Manu Dibango, Julien Clerc, Michel Fugain, Bernard Lavilliers, Angelique Kidjo, Andy Narell, Beethova Obas, Mario Canonge, Tania Maria, Slaï, La Nouvelle Star (M6), Christophe Mae, is the author of the international drum method: "Afro Caribbean Grooves For Drumset" recommended by Horacio Hernandez, Mokhtar Samba, Manu Katché and Peter Erskine, and a drumset method for beginners).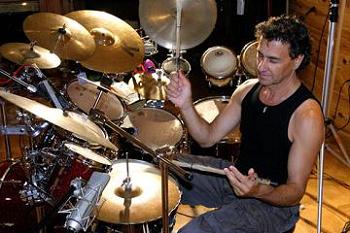 "An essential method rich in specific and targeted informations and references, which will remain valuable tools for access to knowledge beyond the drums. Interesting very precise and subtle comments about the play, the phrasing, the approach, the course of different drummers listed, which lead the listener to a reflection on the art to practice the rhythms through different cultures, not to mention the other topics always treated with as much details and passion. Bravo Marc "
JEAN CLAUDE PAOLINI (has played with "I Muvrini", the Opéra de Paris, Orchestre Philharmonique de Nice, the Spanish Ballet Theatre of Madrid, Damien Michel, solo, percussion teacher at the Music Conservatory of Bastia)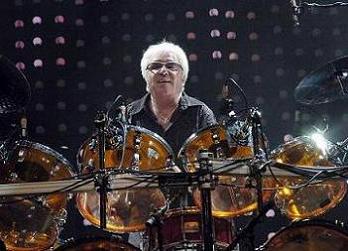 "I received your two drumset methods and I find them very well made and very user-friendly, also documented and rich! Of course I'm happy to appear at the side of such geniuses of drums as El Negro or Tito Puente!"
MARC CERRONE (Cerrone, Kongas, Modjo, Bob Sinclar, Lionel Richie, Paul McCartney, Daft Punk, is Commander of Arts and Letters, has received five Grammy Awards, five Billboard Awards, two medals of honor of the SACEM, a Golden globe, etc.)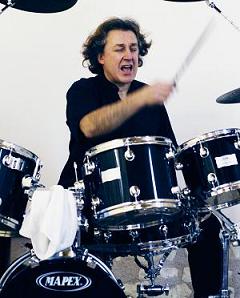 "A drumset method and a website, which develop both an original progressive study, which encourage orality, which invite us to think on the History of the drumset and graze the reader in order for him to pay attention to his own history, his own taste. All of this strongly holds my attention. I have personally "practiced" a lot Africa (27 countries out of 52) where I often had the opportunity to experience the benefits of orality. To quote Marc De Douvan: " learning history should start with the most recent works because these are the ones that surround us in everyday life , before moving gradually towards the most ancient and exotic." A method that speaks and invites to curiosity, finally!!! ... To quote Marc De Douvan: " The fact that there is always something to discover is perhaps precisely what makes the beauty of music practice, and this is surely one of the fundamental pleasures of the artist and the aesthete." These words put me in joy. Thank you Marc for this detailed work. I applaud wholeheartedly."
BERTRAND RENAUDIN (Drummer solo, leader of United Flowers, Douo Live Zoomtop Orchestra, has played with Steve Potts, Jean Charles Capon, Olivier Cahours, Emile Parisien, Michel Benita, Emil Spanyi, the National Ballet of Guinea Conakry, Richard Bona, Palle Danielson, Jonas Knuttson, Enrico Rava, was awarded of the national Jazz contest of La Defense, is co-author of the Agostini methods, author of drum methods, regularly gives master-class)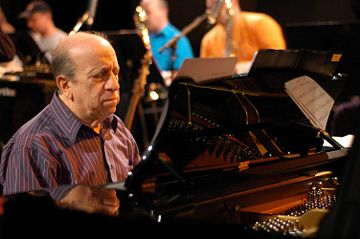 "You have approached here, it seems, all the difficulties of the instrument and have explained them in a very clear and very readable way. This is truly a remarkable work. Believe my most sincere congratulations."
MARTIAL SOLAL (has received the Jazzparprize, the Award of Montreux, The Hague, Milan festivals, the Académie Charles Cros Award, the President of the Republic award, the Victoire de la Musique, the Stan Kenton Award, the Django Reinhardt award, Boris Vian award, 2 Djangos d'or Award, Grand Prix de la SACEM award, the Grand Prix National de la Musique ...)
More information about the methods:
Thanks to a rigorous and original classification of the exercises (based on combinatorial mathematics (approach choosed by the most virtuoso and creative drummers of today as Thomas Lang , Marco Minnemann , Terry Bozzio or Horacio Hernandez and with original concepts today already echoed by Benny Greb and by John Riley, for example), styles and levels of difficulty), a clear and attractive presentation (with many pictures of famous drummers, gestures and instruments) many technical explanations (all rhythmic solfege explained in detail, how to learn effectively and extrapolate exercises), historical (description of the styles of music, the play of famous drummers, bibliography, discography, videography, glossary, diagrams, etc.) and even philosophical (how to adopt a truly artistic approach, how to compose, improvise), drummers of all levels will finally find a complete and actual method for a very attractive price.
Thanks to the website associated with the methods, marcdedouvan.com *, acclaimed by users and critics, readers can further deepen their knowledge of the instrument, with 132 historical drummers biographies , a detailed description of the instruments that make up the drum set, audio or video demonstrations played by Marc De Douvan, interactive animated lessons (such as the jazz drum brushes , unique in that kind), a history of modern drumset, explanations on the most advanced technical gestures, health advices for drummers, external links , etc. The two methods and the website associated form a real unique multimedia encyclopedia of modern drumset.
The writing of these methods have required two years of work (and a year more for the website), from 15 years of daily practice and searches based on international musical works and teaching the most advanced and recent (those of Dave Weckl , Steve Gadd, Dennis Chambers, Jack DeJohnette, Terry Bozzio, Thomas Lang, Marco Minnemann, Horacio Hernandez, Duduka Da Fonseca, Akira Jimbo, Rick Latham, Kenny Aronoff, Maria Martinez, André Ceccarelli, Clyde Stubblefield, Bernard Purdie, Kenny Clarke , Max Roach, Elvin Jones, Tony Williams, Jeff "Tain" Watts, Oliver Gene Lake, Steve Smith, Peter Erskine, Sly Dunbar, Robby Ameen, John Bonham, Joe Morello, Stewart Copeland, Nicko Mc Brain, Mitch Mitchell, Al Foster , Billy Cobham, David Garibaldi, Vinnie Colaiuta, Bill Stewart, Joey Jordison, Aquiles Priester, Jimmy De Grasso, Neil Peart, Ian Paice, Phil Collins, Chad Smith, Brad Wilk, Mamady Keita, Maarten Schepers, Jean-Christophe Jacquin, Marcos China, Orlando Poleo, Danhauser method (for classical music theory), Robert Tourte (for classic French military drum), and many other leading artists and educators).
Former member (drummer) of the famous "samba school" (brazilian style carnival marching band) Aquarela in Paris (whose founding members are from the first samba school founded in Europe: Unidos Da Tia Nicia ) and holder of a Master's degree of Plastic Arts, a B.T.S. of Applied Arts and a baccalaureat of Sciences of Nature, Marc De Douvan now teaches drums and oral tradition percussions (Brazilian, Cuban and Mandingo) in Angers (Maine-et-Loire, France).
*: Marcdedouvan.com: Founded in December 2005, the site received 15,000 unique visitors in its first year of existence (2006) 30,000 unique visitors in 2007 (which is no small thing for a site French language specialized website). This interest is demonstrated by the positions on Google (objective ranking of the most viewed website): ranked in first position on Google (for a search located in France) for the keywords "batterie moderne", "rudiments batterie" in the second position for the expression "Histoire de la Batterie", etc. (in 2012). The site has been referenced from the first days of its existence from a choice often restricted of drummers websites in France, on the website of Batteur Magazine, and the webzines the most visited in France ("La Toile des batteurs", "Batteurland" etc.), and the online shopping site specializing in percussion instruments La Baguetterie (the biggest seller of drums in Europe). This site brought together over 200 pages of original text written by Marc de Douvan and more than 200 original illustrative photographs of instruments or gestures.
=> COMING SOON TOTALLY TRANSLATED IN ENGLISH!
You don't have to read the method for beginners to understand the advanced method, as long as you know the rhythmic notation (nonetheless explained thoroughly in the first method but also in any good book of music theory or encyclopedia).
However, I advise strongly to any drummer already experienced but doubting of its cultural and technical basis, first to go through my method 1 ("First Steps", for beginner and intermediate levels, now in English). Indeed, many medium level drummers are very "specialized" in their play because of an exclusive taste for a particular style of music (rock, pop, heavy metal, reggae, jazz, salsa, samba, etc.) and then they reach often imsurmoutable limits because of this confinement. The extremely general approach of the method "First Steps" (I claim it is exhaustive in terms of the variety of styles of music covered, to allow you to integrate with accuracy in all contexts of musical play possible), allows to overcome this common problem and to evaluate this level of specialization, often handicaping in my opinion because it prevents to evolve and fully accomplish yourself.
The abundance on the market of methods dealing only with one style of drumplay can be explained, for me, by a belief in two prejudices too rooted today:
Myth 1: The industrial system (ie, hyper-specialization) is always the most effective in all circumstances.
In the domain of Art, History shows us that it is wrong, and this is easily explained by the highly individual, human, emotional, physical, creative and expressive aspect of this discipline. I invite you to read the path of the great drummers mentioned in my website to see how their training and background are eclectic, even in their career (the people with whom they played and in what styles).
Myth 2: Each style of music presents different forms as the other in all points.
This is totally wrong, and I will mention a few striking examples (among thousands) to convince you, starting with Louie Bellson , who was the first drummer to use two bass drums played with pedals in the jazz Big bands of the 50s, such as Duke Ellington, for example. The double bass drum is not a specific or an invention of Rock Heavy Metal (See my "History of modern drumset" and the description of the instruments that make up the drumset on this site for some beginnings of explanation of the emergence and nesting of music styles in modern drumming). Dave Weckl or Horacio Hernandez, contemporary jazz drummers specialized in Latin jazz are also double bass drum virtuoso players, using it in solos or even accompanying Latin jazz. On the opposite, specialized double bass drummers as Thomas Lang and Derek Roddy, mastered also perfectly the typically Latin play of the clave with left foot independence. Other examples: the basics military rudiments or the heel-toe technique (typical of jazz-samba drumset playing originally) are now obliged ways for any drummer. Before mastering the feet play by alternating or the passing on several instruments of the drum set (going down the toms for example), it is logical to master a minimum (without meaning a specialization) the play with hands on one instrument, and this play was extremly explored by the traditional European military drummers for generations.
Marc De Douvan
Legal deposit at the Bibliothèque Nationale de France and sale to the public: for "Premiers pas" and "Retour aux sources": June 2008, and for the second edition of "Premiers pas/First Steps" (bilingual and augmented): November 2012.
Marc Douvan is an independent artist and teacher registered in the Répertoire National des Entreprises: SIRET: 484 774 906 00024