Cobham Billy
Musicians or bands:
Mahavishnu Orchestra, Miles Davis, George Duke, Wayne Shorter, Chick Corea, Herbie Hancock, Joe Zawinul, Freddie Hubbard, Ray Barretto, John Scofield, Glenn Ferris, John Mac Laughlin, Gato Barbieri, George Benson, James Brown, Kenny Burrell, Carlos Santana, Gil Evans, Milt Jackson, Horace Silver
Biography and commentary: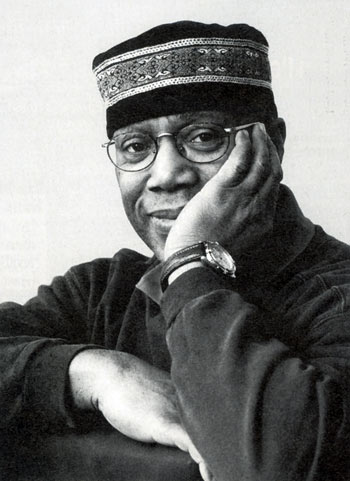 Born in 1944 in Panama, naturalized American, left-handed drummer with impressive ambidexterity (he plays the ride cymbal as well with the left than the right hand), Billy Cobham is one of the first jazz-fusion and jazz-funk drummers, very versatile, a precursory master of the playing with double bass drum (rock accompaniment with double bass drum double stroke roll since 1973 on the instigation of John Mc Laughlin ("Birds of Fire", Mahavishnu Orchestra)). After a stint in the US Army Band, he plays for Horace Silver and George Benson (1968, at 24 years old), and then with all the great fusion pioneers (in 1970 with Miles Davis, in 1971 with John McLaughlin (" Mahavishnu "), in 1973 as leader ("Spectrum "), Randy Brecker in 1974 (" Crosswinds ")). His versatile and very personal playing (one of the first to use linear drumming at this stage of complexity with Steve Gadd at the same time and in the vein of Tony Williams and Elvin Jones ) extends his skills from the most complex and chaotic free jazz to the most simple funk, through the most classical jazz and with asymmetric measures in the Eastern style (an almost unique ability at this level in the history of the drumset, that he shares perhaps with Dave Weckl , Dennis Chambers and Vinnie Colaiuta , and whose he was certainly one of the main models). Billy offers educational or concerts videos with long solos.
Marc De Douvan, publication in French: January 3, 2006 (for the translation in English: July 12, 2015)
Official website
See
Link to Drummerworld or other
See