de Johnette Jack
Musicians or bands:
Keith Jarrett, Dave Holland, Miles Davis, Stan Getz, Herbie Hancock, Chick Corea, Sonny Rollins, Mac Coy Tyner, John Abercrombie, Mickael Brecker, Michel Portal, John Scofield, Wayne Shorter, John Mac Laughlin, John Patitucci, Carlos Santana, John Coltrane, Joe Zawinul, Pat Metheny, Foday Musa Suso
Biography and commentary: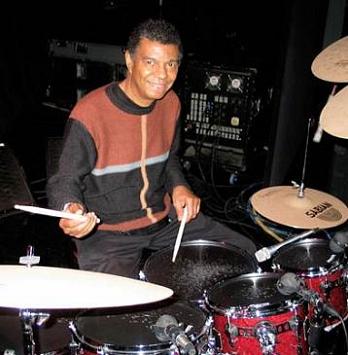 Jack DeJohnette (born in 1942, in Chicago) is a drummer and pianist still unrivaled and pioneer of "free groove" and "atmospheric jazz" in terms of musical complexity. Literally capable to improvise with the four limbs at the same time, Jack likes to reinvent his playing at each piece through aesthetic choices that only him is able to dare (some great art!). Exceptionally gifted drummer, Jack was already in the history books before he reaches thirtie years old. He played with all the important contemporary jazz musicians with an exceptional sense of adaptation (notably first, Keith Jarrett and Miles Davis, in the mythical "Bitches Brew" in 1969). His free playing, binary, funky and polyrhythmic has surely inspired the "drum'n'bass". He is also a great master of the syncopated and improvised melodic rolls with 3 limbs ("linear drumming") as Steve Gadd, Dave Weckl, Daniel Humair, Peter Erskine, Steve Smith, Omar Hakim or Vinnie Colaiuta and especially at the origin Elvin Jones and Tony Williams (so to say, the "cream" of drummers). I strongly recommend the purchase of his instructional video "Musical Expression on the drumset" Homespun Video, 1992. The Picasso of drumset, unmissable.
Marc De Douvan, publication in French: January 3, 2006 (for the translation in English: July 12, 2015)
Official website
See
Link to Drummerworld or other
See