White Lenny
Musiciens ou groupes:
Chick Corea and Return To Forever, Miles Davis, Jacky Mc Lean, Freddie Hubbard, Joe Henderson, Woody Shaw, Gil Evans, Stan Getz, Jamaica Boys, Bobby Hutcherson, Ron Carter, Stanley Clarke, Gato Barbieri, Mike Manieri, Sandy Gonzales, Steve Berrios, Azteca, Bob Baldwin, David Bendeth, Brian Auger, Geri Allen, Don Cherry, Al DiMeola, Rachelle Ferrell, Curtis Fuller, Fuse One, Luis Gasca, Gil Goldstein, Eddie Gomez, Stefan Grossman, John Klemmer, Mark Ledford, Pete Levin, Jason Miles, Meltdown, Cole Porter, Vertu, Santana, Jimmy Smith, Spendel, Michel Urbaniak, Michel Petrucciani, Marcus Miller
Biographie et commentaire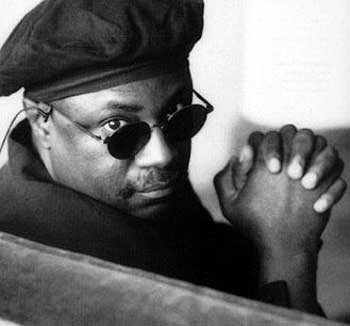 Lenny White (né en 1949 à Jamaica, NY) est un des tous premiers batteurs de jazz fusion, avec Chick Corea et son groupe Return To Forever notamment (exemple : « No Mistery », Grammy Award winner 1975 en catégorie jazz). Totalement autodidacte en musique (il a suivi des études d'arts appliqués, comme moi-même), ce qui ne l'empêche d'avoir une technique exemplaire (comme Dennis Chambers, par exemple), il débute la batterie à 14 ans (en étant fan autant de John Coltrane que de James Brown, ce qui démontre déjà son ouverture d'esprit et goût pour l'expérimentation et la fusion des genres). Il commence sa carrière en jouant pour Jacky Mac Lean (1968), suivi d'un des enregistrements les plus important du jazz fusion et contemporain: "Bitches Brew" (1969, leader: Miles Davis, mais avec aussi: Chick Corea, Joe Zawinul, Jack De Johnette, John Mac laughlin, Wayne Shorter, Dave Holland). Son jeu très polyvalent, à la fois jazzy, funky et latin à un haut niveau d'accomplissement, avec un goût prononcé pour un jeu "sec" et puissant allant à l'essentiel, avec des éclairs de virtuosité, qui fait parfois penser à son contemporain Billy Cobham, Steve Gadd ou encore Dennis Chambers, plus récemment (qu'il a sûrement beaucoup inspiré), lui vaut d'avoir joué avec un nombre impressionant de jazzmen de renom. Lenny a aussi réalisé des albums en tant que leader. Un père de la batterie "contemporaine" avec Jack de Johnette et Tony Williams (dont il est fan), avec un style bien à lui.
Marc De Douvan, publication: 10 octobre 2008.
Site officiel
Voir
Lien vers Drummerworld ou autre
Voir