Copeland Stewart
Musiciens ou groupes:
The Police, Sting, Andy Summers, Oysterhead
Biographie et commentaire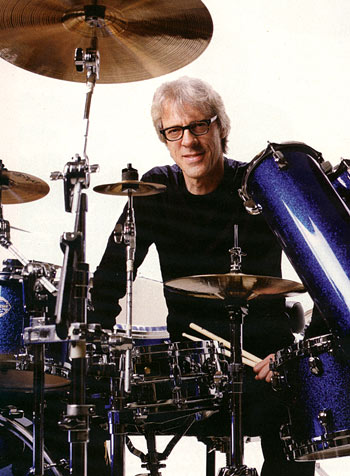 Né en 1952 aux Etats-Unis (il séjournera un temps en Egypte où il apprend la batterie et fera ses études au Liban, en Angleterre et en Californie), Stewart Copeland est un des rares batteurs de pop à se hisser à ce niveau de jeu, avec Vinnie Colaiuta, Omar Hakim et Manu Katché (tous batteurs de Sting: hasard?), en insufflant un jeu très polyvalent (références au jazz (variations et breaks improvisés nombreux), au reggae (notamment en imitant les effets électroniques d'échos typique du Dub avec des coups de caisse claire ou grosse caisse en polyrythmie et decrescendo), à la samba (frisés avec accents au charleston, shuffles binaires en talon-pointe ), au funk (break beats et notes fantômes), au heavy metal (coups puissants), etc.). Batteur du trio phare de la pop anglaise de la fin des années 70, The Police (1977 - 1986, avec Sting, bassiste chanteur et Andy Summers, guitariste), Stewart écrit aujourd'hui surtout des musiques de film pour lesquelles il a déjà eu de nombreux prix. The Police a repris brièvement du service en 2007 et 2008.
Marc De Douvan, publication: 3 janvier 2006.
Site officiel
Voir
Lien vers Drummerworld ou autre
Voir